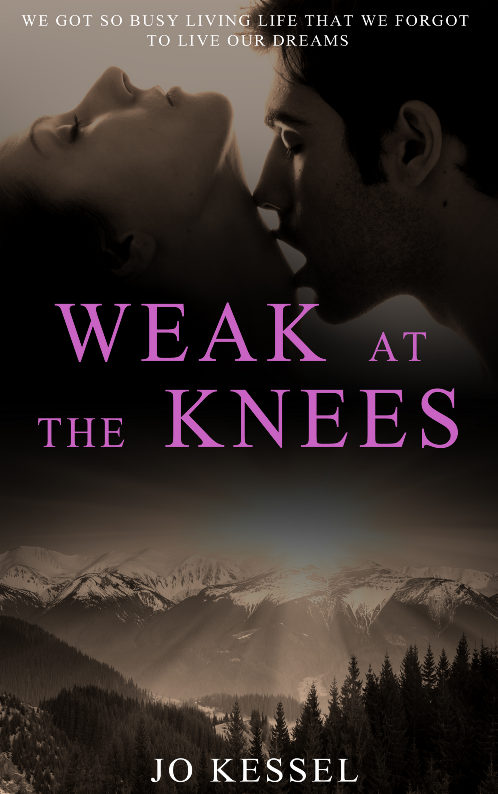 Title
: Weak at the Knees
Genre:
New Adult Contemporary Romance
Author
: Jo Kessel
Publisher
: CreateSpace
Pages
: 292
Language
: English
ISBN-10
: 1490397604
ISBN-13
: 978-1490397603
"We got so busy living life that we forgot to live our dreams."
Danni Lewis has been playing it safe for twenty-six years, but her sheltered existence is making her feel old ahead of time. When a sudden death plunges her into a spiral of grief, she throws caution to the wind and runs away to France in search of a new beginning.
The moment ski instructor Olivier du Pape enters her shattered world she falls hard, in more ways than one.
Their mutual desire is as powerful and seductive as the mountains around them. His dark gypsy looks and piercing blue eyes are irresistible.
Only she must resist, because he has a wife – and she'd made a pact to
never
get involved with a married man.
But how do you choose between keeping your word and being true to your soul?
Weak at the Knees is Jo's debut novel in the new adult, contemporary romance genre – a story of love and loss set between London and the heart of the French Alps.
Read the first chapter HERE.
Discuss this book in our PUYB Virtual Book Club at Goodreads by clicking HERE.
Sign up for review/hosting HERE.
Deadline to sign up is November 30.