Georgia Le Carre, author of THE BILLIONAIRE BANKER, is here in the house! We welcome Georgia to the PUYB Virtual Book Club where she will be taking questions about her book on January 27. Leave a question for Georgia and she will bestow you with some really terrific prizes which include:
2 solid silver 1 ounce American Eagle coins from the Barrington family vault
Signed copy of The Billionaire Banker
Nail glitter courtesy of Billy Black
CONGRATULATIONS TO WENDY OF MINDING SPOT! YOU ARE OUR WINNER!
Sure enough! All you have to do is leave a comment or question for Georgia in the comment section and we'll randomly choose a winner for all these really cool prizes! The Q&A/Giveaway will be held on Monday, January 27 all day long. This contest will end on January 30. We will announce the winner here in the book club on January 31. Good luck!
ABOUT GEORGIA LECARRE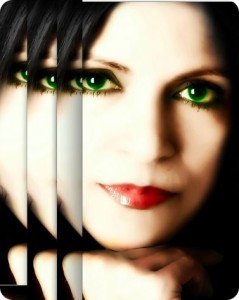 Georgia Le Carre
lives in England, in an old 19th century romantic cottage surrounded by a magical garden filled with fruit and walnut trees. When she is not feeding words into her laptop, she is either curled up in bed with a box of chocolates and a good read, or lost in a long walk in the woods. Especially on moonlit nights. And often with the man of her dreams.
Her latest book is the romance/erotica,
The Billionaire Banker
.
ABOUT THE BILLIONAIRE BANKER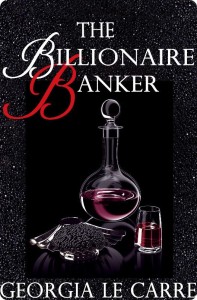 Title
: The Billionaire Banker
Genre:
Romance/Erotica
Author
: Georgia Le Carre
Publisher
: Georgia Le Carre
Format
: eBook
When Lana Bloom learns the devastating news that her mother is dying, she is faced with a terrible dilemma. The one thing that can save her is the one thing she does not have. For young and innocent Lana, the unthinkable becomes her only choice.
But when she walks through the door of that exclusive restaurant she has no idea of the seismic shift her life is about to take, for the highest bidder will not be the rich man she has accompanied. Fate drops her at the feet of the deeply mysterious and dazzlingly gorgeous American banker, Blake Law Barrington. Throbbing with raw masculinity and arrogance, this is a man who owns all that he pursues.
And now he wants her.